Choose the Best Dumpster Rental Burgaw NC Has to Offer at Ironbound Containers
If you're searching for the dumpster rental Burgaw NC trusts for projects of all scopes and sizes, look no further than Ironbound Containers! Our local veteran-owned and operated company proudly provides Burgaw, North Carolina, and surrounding areas with the waste disposal services and budget-friendly prices needed to see any task through to the end. From simple gardening endeavors to large-scale commercial construction jobs, our small business is there to handle the stress of waste removal so our customers can focus on the important aspects of the task at hand.

By providing the dumpster rental Burgaw NC can count on, our customer-focused business has welcomed the opportunity to form meaningful relationships with homeowners, businesses, tradesmen, property managers, and individuals throughout Brunswick County and neighboring areas. We're proud to support our community by offering reliable, reputable, and affordable waste containment services for projects of all intensities.

When you book the best dumpster rental Burgaw NC has to offer, you're choosing a company that cares about you. Our devotion to customer satisfaction, convenient online booking system, flexible scheduling options, cost-effective pricing structure, unmatched professionalism, and top-tier customer service have earned us the reputation as the trusted local source for dependable waste services. Whether you're clearing out your garage, cleaning up your yard, demolishing an office park, or simply in need of competitively priced services for your business, our local company is there to help you contain the clutter. Give us a call at (910) 378-3442 or schedule a delivery online to schedule our 5-star rated dumpsters in Burgaw NC for your next project.
We Take Just About Everything
Some examples of the junk we haul away include:
Refrigerator Disposal

Garbage Removal

Mattress Disposal

Foreclosure Clean Outs
Construction Waste Removal

Yard Waste Removal

Trash Removal

Appliance Removal
Television Disposal & Recycling

Furniture Removal

E-Waste Disposal

Hot Tub Disposal
Reliable Dumpster Rental in Burgaw NC Uses to Complete All Projects
Count on our durable dumpster rental in Burgaw NC to handle all of the needs of your upcoming project, big or small. Whether you're clearing junk out of your attic, renovating your home, replacing a roof, tossing out old appliances or furniture, or completing an extensive construction job, you can trust our heavy-duty bins to hold any waste your cleanout, repair, renovation, demolition, or new construction produces.
Choose our dumpster rental in Burgaw NC to have confidence that your waste will be disposed of in a safe and ethical manner. Our local company partners with the Pender County Transfer Station to ensure that all debris is discarded in compliance with city, county, and state regulations. If you're faced with a home or construction project or are simply in need of reputable services for your commercial business, our local company is there for you. Give us a call or book online today to get the residential and construction dumpster rental Burgaw NC relies on delivered directly to your driveway or work site at the time of your choosing.
Most Trusted Burgaw NC Residential Dumpster Rental for Home Projects
Trust the most dependable Burgaw NC residential dumpster rental for all your home project needs. Our containers will protect your driveway and offer easy loading access while you dispose of any mattresses, appliances, furniture, or other garbage that's cluttering your space. Our industry-leading bins are an affordable way to maintain safety and efficiency when tackling any renovations, improvements, repairs, room cleanouts, hoarding situations, estate sales, or other residential endeavors. If you're facing a residential project of any size or scope, our local company is ready and willing to help. Give us a call or book the most reliable small dumpster rental Burgaw NC has to offer online today!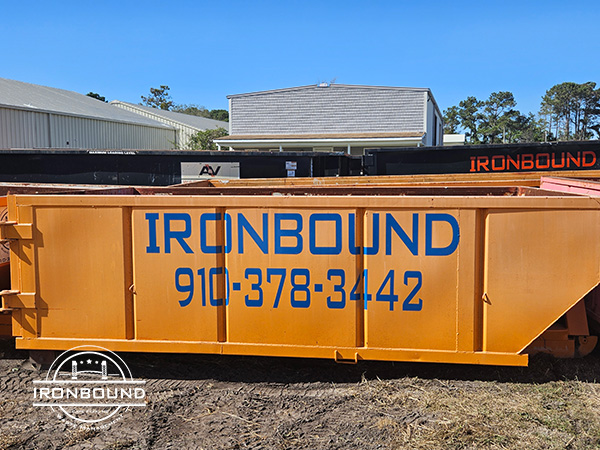 Rent a Dumpster Burgaw NC Counts On for Yard Projects
When you need to tackle a landscaping or outdoor project, rent a dumpster Burgaw NC homeowners depend on to clear yard debris conveniently and efficiently. Our driveway-friendly bins can handle all of the brush, debris, dirt, equipment, appliances, and more for a price that you can be happy about. Easily clean up after a storm, complete renovations on your outdoor amenities, redesign your landscape, or create the garden you've always wanted with our versatile containers. No matter which yard project you're taking care of, let the roll off dumpster Burgaw NC trusts most help you manage and clear away the mess. Schedule a delivery online today to get started on your landscaping goals with the support of our experienced team!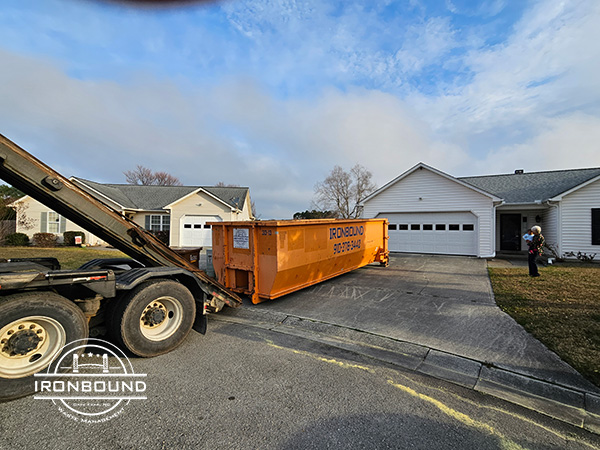 The Burgaw NC Construction Dumpster Rental Contractors Bank On
Book the Burgaw NC construction dumpster rental guaranteed to meet the needs of your project at Ironbound Containers. Our local company is proud to be the company contractors count on for the heavy-duty, high-quality containers needed for safety, order, and operability on a development, infrastructure, or new construction worksite. Our durable bins are designed to hold any asphalt, tile, drywall, shingles, lumber, piping, plastic, and any other waste that a commercial construction project may produce. From construction to demolition, we're ready to supply the low cost construction dumpster Burgaw NC craftsmen and contractors depend on to help you get the job done. Browse our inventory and book online today!
Dependable Garbage Dumpster Burgaw NC Businesses Believe In
If you need the garbage dumpster Burgaw NC business owners count on year-round, Ironbound Containers is the right choice for you. Our community-oriented company gladly extends our reliable services to apartment complexes, retirement facilities, hotels, restaurants, and other businesses throughout Pender County to take care of any temporary or ongoing commercial trash demands. Our experts are ready to provide you with the easy-loading bins and punctual deliveries you need to keep your site and space clean for customers, employees, and guests. When you need unfailing support from a company you can trust, choose the most dependable dumpster service Burgaw NC can provide and schedule your delivery online with us today!
Dumpster Rentals Burgaw NC Roofers Depend On
Book the dumpster rentals Burgaw NC roofers use year-round to complete a range of projects from the team at Ironbound Containers! With our diverse selection of sturdy, commercial-grade bins at bargain prices, we're sure to have the dumpster rental that best suits the needs of your roofing project and budget. Our exceptional containers are designed to be conveniently stationed at any home or work site and effectively contain any trim, flashing, wood, underlayment, roofing gravel, shingles, tile, lumber, and more while you focus on your trade. When you need to complete a roofing repair, new construction, replacement, or renovation, book the Burgaw NC roll off dumpster that won't let you down by calling or booking online with us today!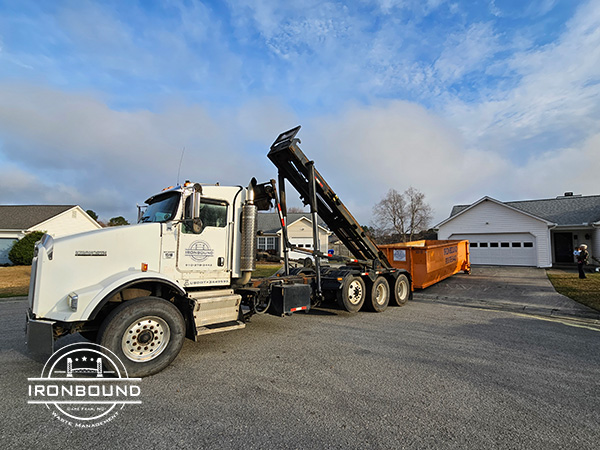 Why Choose Us for the Dumpster Burgaw NC Brags About
When you need a dumpster Burgaw NC relies on to successfully complete a wide variety of projects, choose Ironbound Containers for quick, efficient service, unparalleled prices, and satisfying outcomes. As a disabled veteran-owned and operated business, we're committed to our customers as well as the community we serve. Our local company has created partnerships with neighborhood businesses, organizations, and individuals in Pender County to provide the reliable waste management services needed to keep our city clean and enjoyable for residents and visitors. Our devotion to customer satisfaction, unbeatable professionalism, favorable prices, and premium containers have earned us countless positive reviews and the trust of our community.
Book the clean and durable dumpster Burgaw NC chooses first to meet the needs of any project in a hassle-free manner when you rely on our small business with your waste containment demands. Our roll-off dumpster rentals are sourced exclusively from reputable, industry-leading manufacturers, and feature open top designs with a fully-functioning rear door to make loading the bin safe and easy. Our professionals thoroughly inspect, clean, and sanitize each bin before and after use, so every customer is guaranteed to receive the durable dumpster they need in the pristine condition they deserve. No matter the size or scope of your project, trust the most dependable dumpster rental Burgaw North Carolina has to offer by booking online with us today!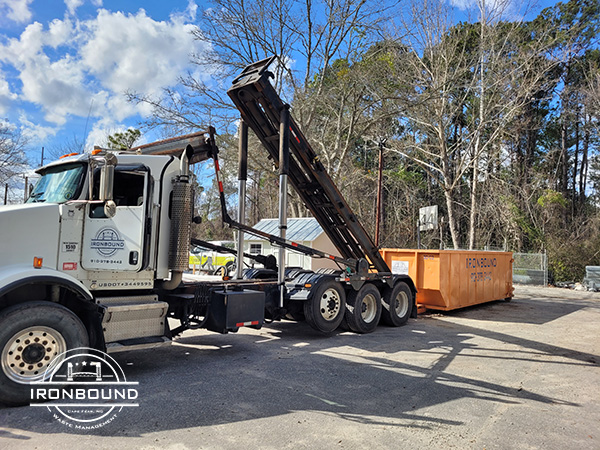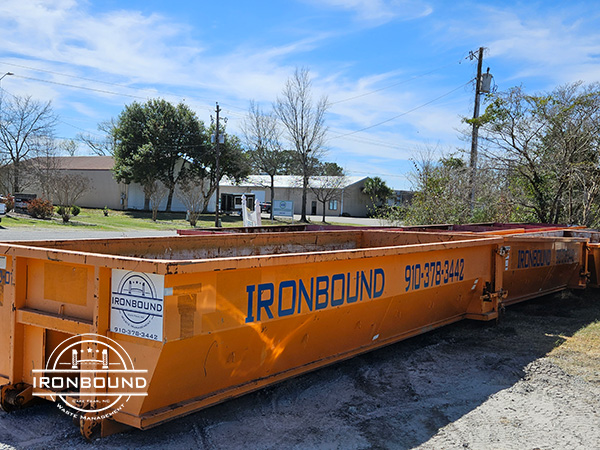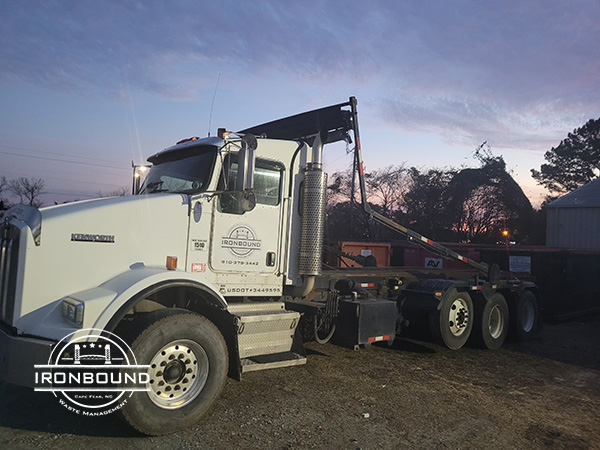 How to Book the Burgaw NC Dumpster Rental That Doesn't Disappoint
Conveniently book our heavy-duty Burgaw NC dumpster rental online in just a few simple steps! Begin by clicking any of the orange "Book Now" buttons displayed throughout our website, choose which container is best for you, and select the orange "Add to Cart" button seen below the dumpster image. Next, select your service type by choosing "Homeowner" or "Contractor/Commercial Use" on the drop-down menu, choose your delivery and pickup dates on our online calendar, provide your delivery and billing information, and complete payment through our secure system using any major credit card. Once your transaction is finalized, you'll receive a confirmation email containing a digital receipt, and our staff will reach out to schedule a delivery that best accommodates your schedule.
If you'd rather book your first-rate Burgaw NC dumpster rental over the phone, just give us a call at (910) 378-3442, and our friendly team will be happy to take care of you. No matter what your project goals are, rent a dumpster in Burgaw NC you can count on by booking with us today!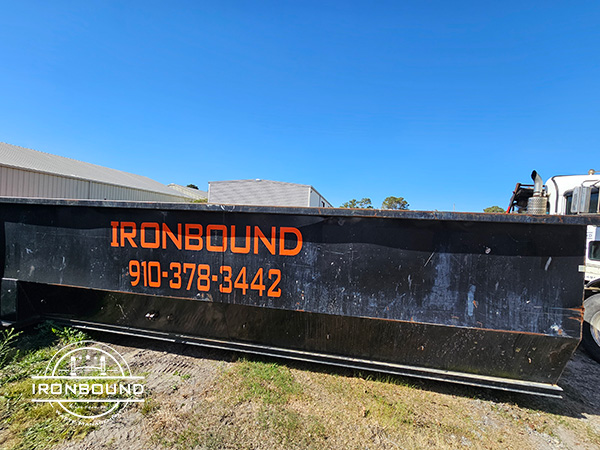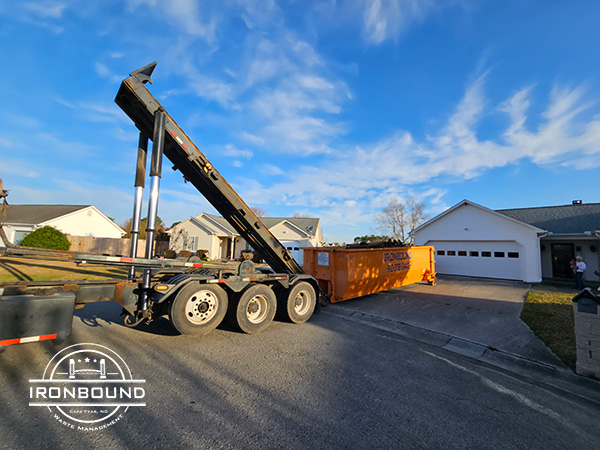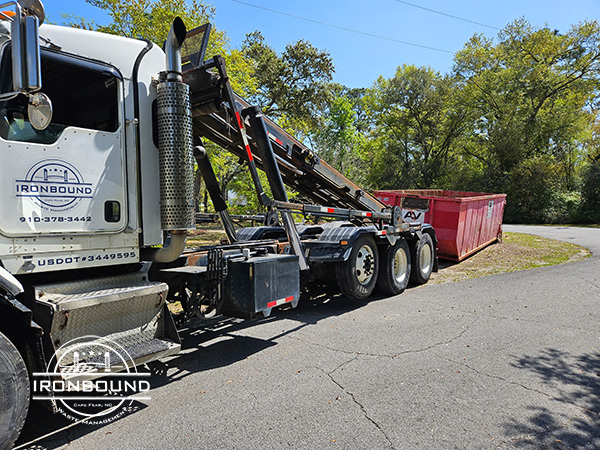 Sizes and Prices for Our Top-Rated Burgaw NC Roll Off Dumpster Rental
No matter what project you're completing, book the affordable Burgaw NC roll off dumpster rental you can bank on from Ironbound Containers.
15-Yard: Use our smallest available option while you focus on any small home renovations or landscaping endeavors. The 15-yard measures 14' long by 8' wide by 4.5' high and is ideal for completing a range of residential needs. This rental begins at $275 for up to seven days of rental time. This bin holds the equivalent of 4.5 pickup truck loads of waste.
20-Yard: When completing more extensive jobs, such as larger renovations, repairs, or cleanouts, trust our 20-yard dumpster to handle any waste you can throw in it. Priced at $275 for up to seven days of rental time, this 22' long by 8' wide by 6' high bin is a great way to save money while working on any home, roofing, or construction project.
30-Yard: This bin will help you get any large-scale demolition or construction job done right for only $300, which includes up to seven days of rental time. Measuring 22' long by 8' wide by 6' high, this roll-off container is the perfect way to maintain safety and efficiency at any worksite, for a modest price.
Each size begins at a standard seven-day rental, but additional days and extra tonnage are available for purchase at $10 per day and $74 per ton. For projects of all varieties, rent the best budget dumpster Burgaw NC has to offer by calling or booking online with us today!
Delivering Roll Off Dumpster Rentals Burgaw NC Trusts to Surrounding Areas
Ironbound Containers happily delivers the
roll off dumpster rentals Burgaw NC
chooses for projects of all scopes to the 28425 zip code, as well as the Wrightsville Beach, Atkinson, Castle Hayne, Bolivia, Oak Island, Southport, Leland, Holly Ridge, Rocky Point, Kure Beach, Winnabow, Currie, Carolina Beach, Hampstead, Wilmington, and Burgaw communities in Pender County and surrounding areas. If you're searching for the best
dumpster rental Leland NC
has to offer, you're in the right place! Our local company strives to provide reliable waste management services to any home or work site, so if you don't see your zip code listed here, just give us a call to see if special accommodations can be made for your project.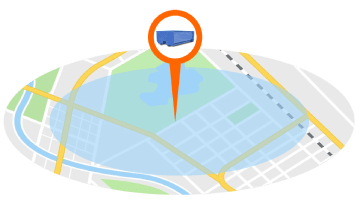 Delivering roll off dumpster rentals Burgaw NC can depend on has allowed us to create important, lasting relationships with businesses, organizations, and the Pender County Public School System to provide trustworthy waste containment services. Whether residents and tourists are visiting the Historic Train Depot, spending the day at Moores Creek National Battlefield, or touring the Pender County Museum, we're proud to help keep our beloved community a clean and safe place to enjoy. If you've got a project in Pender County, our team is ready to handle the mess. Give us a call or schedule your service online to have the most-trusted Burgaw NC garbage dumpster delivered to your site today!
View Service Area
FAQs About the Dumpster Burgaw NC Chooses First
We're here to answer all your questions about the dumpsters Burgaw NC uses to complete a wide range of projects! For your convenience, we've placed a list of our frequently asked questions below. If you don't see your question answered here or need more information, reach out to our staff by calling (910) 378-3442 and we will happily provide assistance.
Q.
How much does it cost to rent a big trash dumpster in Burgaw NC?
A.
We're confident we have the most affordable dumpsters Burgaw NC has to offer. Our prices range from $275 to $300 for a rental time of up to seven days, and we never charge you for anything you don't use! If you've been searching for a Burgaw NC dumpster rental $400 or less, we're here to help.
Q.
What if I fill the dumpster before my project is finished?
A.
No problem! Simply give us a call, and we will dispose of your waste and swap out your rental so that you always have a dumpster on-site. We make the process as simple and streamlined as possible, so if you need extended time or weight, give us a call and we'll be happy to help.
Q.
Can you guarantee that your dumpsters won't damage my driveway?
A.
Absolutely! Our containers are delivered with pavement pad protectors, so your rental can be placed anywhere with no damage. We pride ourselves on providing driveway-friendly services for homeowners, property managers, and individuals.
Enjoy the Exciting Sites of Burgaw NC
Welcome to Burgaw, NC, a charming town that offers a variety of activities for visitors and residents to enjoy. Whether you're seeking outdoor adventures, historical exploration, or community engagement, Burgaw has something for everyone.

Outdoor enthusiasts will find plenty to do in Burgaw. Take a stroll along the picturesque streets of downtown, where you can browse local shops, visit art galleries, or enjoy a cup of coffee at a cozy café. Explore nearby parks and trails, such as the Burgaw Walking Trail or the Burgaw Nature Park, where you can immerse yourself in nature's beauty and enjoy a leisurely hike or picnic.


Journey through Time in Burgaw, North Carolina
Burgaw is rich in history and boasts several notable landmarks that are worth exploring. Visit the Burgaw Historic District, a designated area that showcases the town's historic architecture and cultural heritage. Take a guided tour or simply wander the streets to admire the well-preserved buildings and learn about the town's past.

One of Burgaw's most iconic landmarks is the Burgaw Train Depot. This historic train station is a testament to the town's railroad history and serves as a museum where visitors can learn about the importance of trains in the development of the area. Step back in time and imagine the hustle and bustle of passengers and goods being transported in the heyday of rail travel.
Savor, Learn, and Connect in Burgaw
Burgaw offers a range of dining options that will satisfy every palate. From casual eateries to family-friendly restaurants, you can enjoy a variety of cuisines. Indulge in classic Southern comfort food, sample local favorites like barbecue or seafood, or explore international flavors - Burgaw's dining scene has something for everyone.

Education plays a vital role in Burgaw, with reputable schools providing quality education for students of all ages. From preschools to high schools, families can feel confident in the educational opportunities available to their children. The community is also committed to fostering a sense of unity and belonging through various events and activities that bring residents together.

For those seeking spiritual nourishment, Burgaw has a selection of churches and places of worship. These welcoming communities provide a space for worship, fellowship, and spiritual growth, catering to various faiths and denominations.

In conclusion, Burgaw, NC, offers a blend of outdoor activities, historical landmarks, culinary delights, quality education, and a strong sense of community. Whether you're exploring the town's natural beauty, delving into its rich history, savoring its diverse cuisine, pursuing education, or seeking spiritual fulfillment, you'll find a warm and inviting atmosphere that captures the essence of this charming town.